Best date night underwear

Picture this—it's finally a new year, and after being cooped up at home for what feels like an eternity, you're ready to get out there and start dating.
Or you already have yourself a beau, and things are starting to pick up heat again. Whether or not you've already hit the dating scene in our post-COVID lives, we know the best undies to slip on for your next date night to feel your most confident (and if things get ~steamy~ of course).
From our high rise and mid rise thongs to our slightly cheeky briefs, La Coochie's core collection deserves a spot at your next dinner date or Netflix and chill night.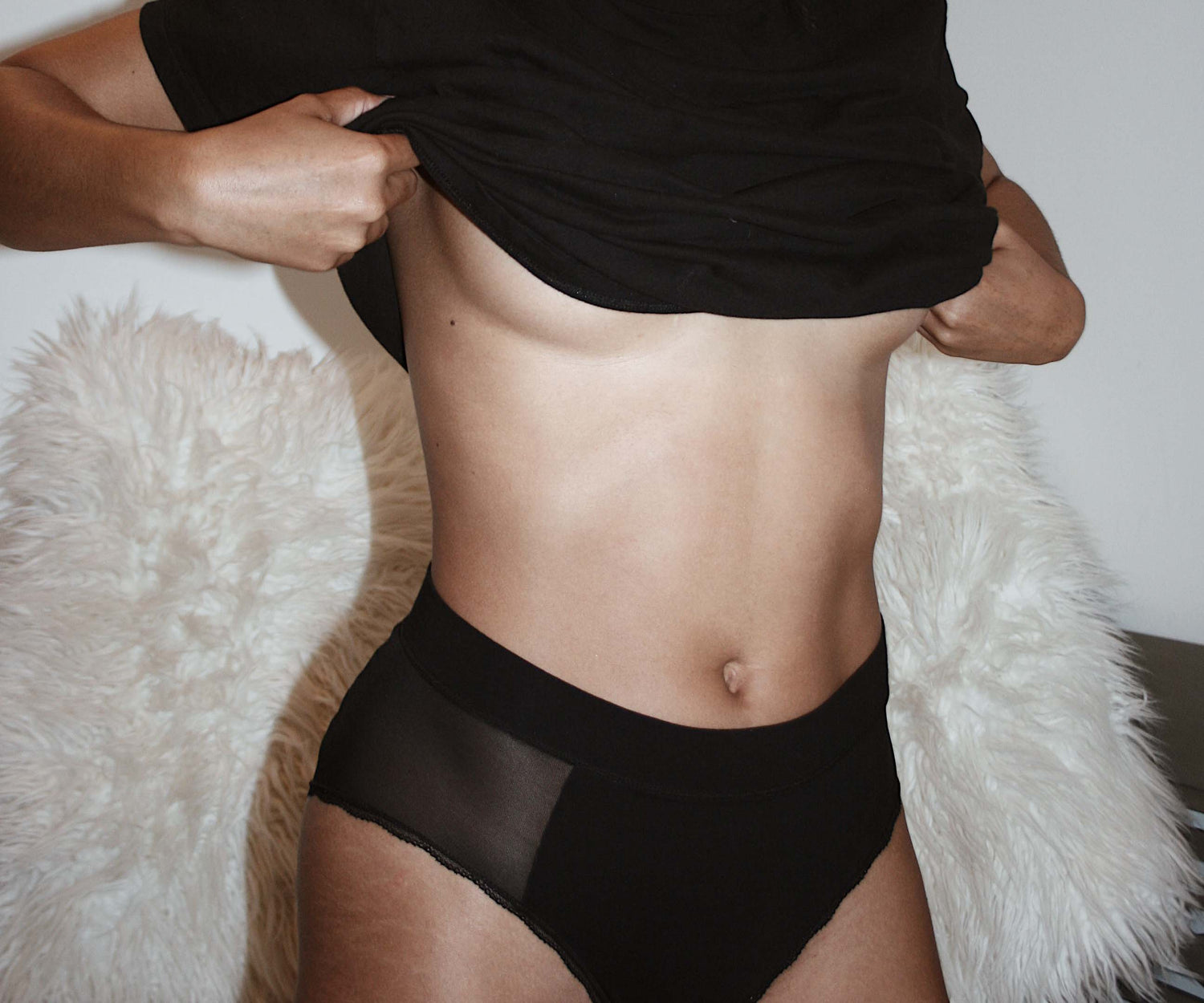 Why Us?
We're not trying to be biased, but "why not?" is a better question. In all seriousness, we've got you covered (okay, yes, that was a pun!), whether it's on your date or the morning after. Ahead, some reasons why you should obviously wear us. 
Comfort first, sexiness second
Our relaxed fit is designed to not pinch your skin or leave any unnecessary bulging underneath your clothes. And, our lace detailing is sexy and worth showing off. 
And, safe above all
Our organic cotton keeps her breathing during and after your date. Even if you're getting the jitters and breaking a sweat, you can count on us to help prevent any unwanted odor from building up. Shall we dare say it? We're the safest underwear for the morning after, and our cotton prevents bacteria, yeast, and infections from forming down there. 
Soft enough for the both of you
We know, we know, it's not about your partner. Remember, your choice of underwear starts with you and should make you feel good. Well, we'd be lying if we said your partner wouldn't love us too. The ultra-soft feeling of our organic cotton is perfect for those morning-after snuggles or sleeping in their t-shirt. 
The bottom line
Ditch the scratchy lingerie and wear comfortable, breathable, and safe (!!!) undies that make you feel amazing. Plus, you already know, we're sexy enough to get caught in if the night takes it there. *wink*