Sustainability
Transparency In Sustainability
In creating La Coochie, we had a vision for not only a product that kept your coochie safe, but the environment as well. We want to bring as much visibility as possible into all we're doing to make our brand sustainable and environmentally safe (we're not big on secrets) - we believe in honesty and clarity when it comes to our ethical fashion efforts. 
We have big dreams for the future of our sustainability practices, and as a small business it takes time to be able to bring them all to life (we're tiny but mighty – we're doing what we can!). We'll absolutely be continuing to add to our sustainability efforts as our business continues to grow and own responsibility for how we produce! 
We won't sugar coat it - that's some scary sh*t. And unfortunately, brands will continue poor practices if they continue to make money.
Ok, so what is La Coochie doing about sustainable fashion?
We thought you'd ask. Let's break down our sustainability and ethical work efforts based on fabrics, production, people & packaging:
CERTIFIED CLEAN FABRICS
We're committed to using the best materials with the lowest environmental impact. These sustainable materials are safer for your body, our environment, and the people who create them. Our fabrics are certified by two global certifications GOTS & OEKO-TEX ... yup we have high standards.

We're mindful to produce small quantities of each product. We only make more if we know you want it, based on direct data and feedback from your purchases.
Together we also eliminate waste producing products you request. We LOVE working with our community to ensure that each product meets your needs and expectations.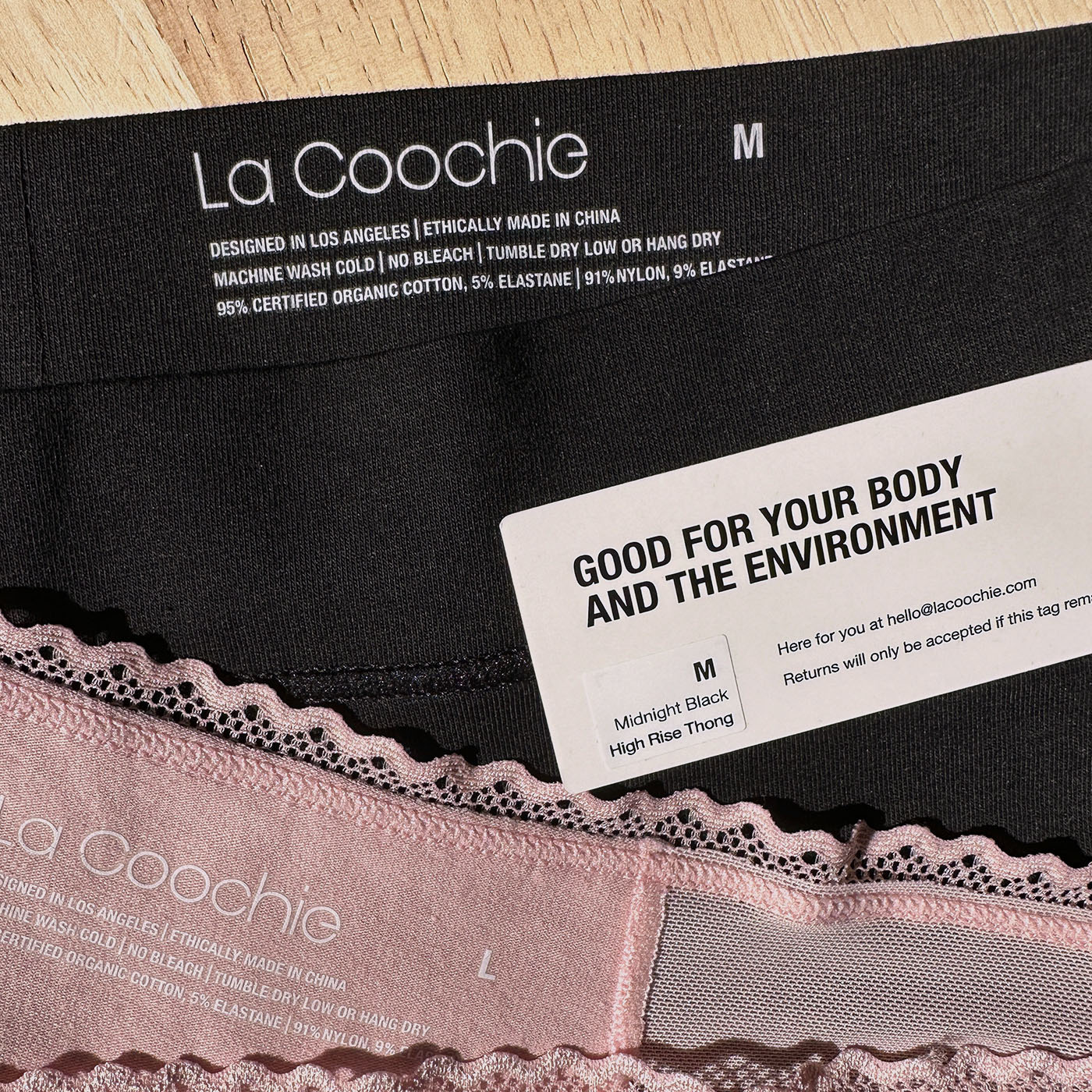 FOR OUR EARTH & FARMERS
Certified GOTS Organic Cotton means...
✔️ NO chemicals, fertilizers or pesticides are used to produce (protecting local habitats)
✔️ Requires LESS water and energy to grow and produce (as much as 91% less water than regular cotton) 
✔️ Improves soil fertility by raising nutrient levels & preventing soil erosion 
✔️ Releases up to 46% less CO2 

Our organic cotton underwear is GOTS certified, meaning it's safe and humane working conditions where they earn a fair and living wage. GOTS enforces safe and clean working conditions such as no child labor and proper schedules.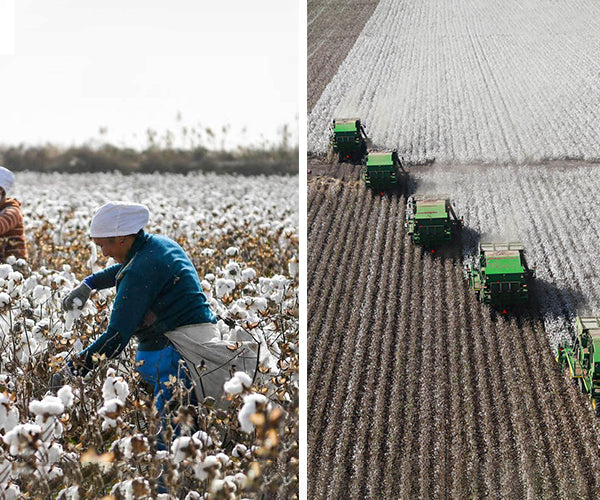 PLASTIC-FREE PACKAGING
From our...
✔️ Shipping mailer
✔️ Tissue paper
✔️ Thank you card
✔️ Stickers
✔️ Hang tags
...our packaging is plastic-free and naturally biodegradable. Our paper materials are certified by the Forest Stewardship Council (FSC) or made from post-consumer materials – AND printed with soy-based ink when possible!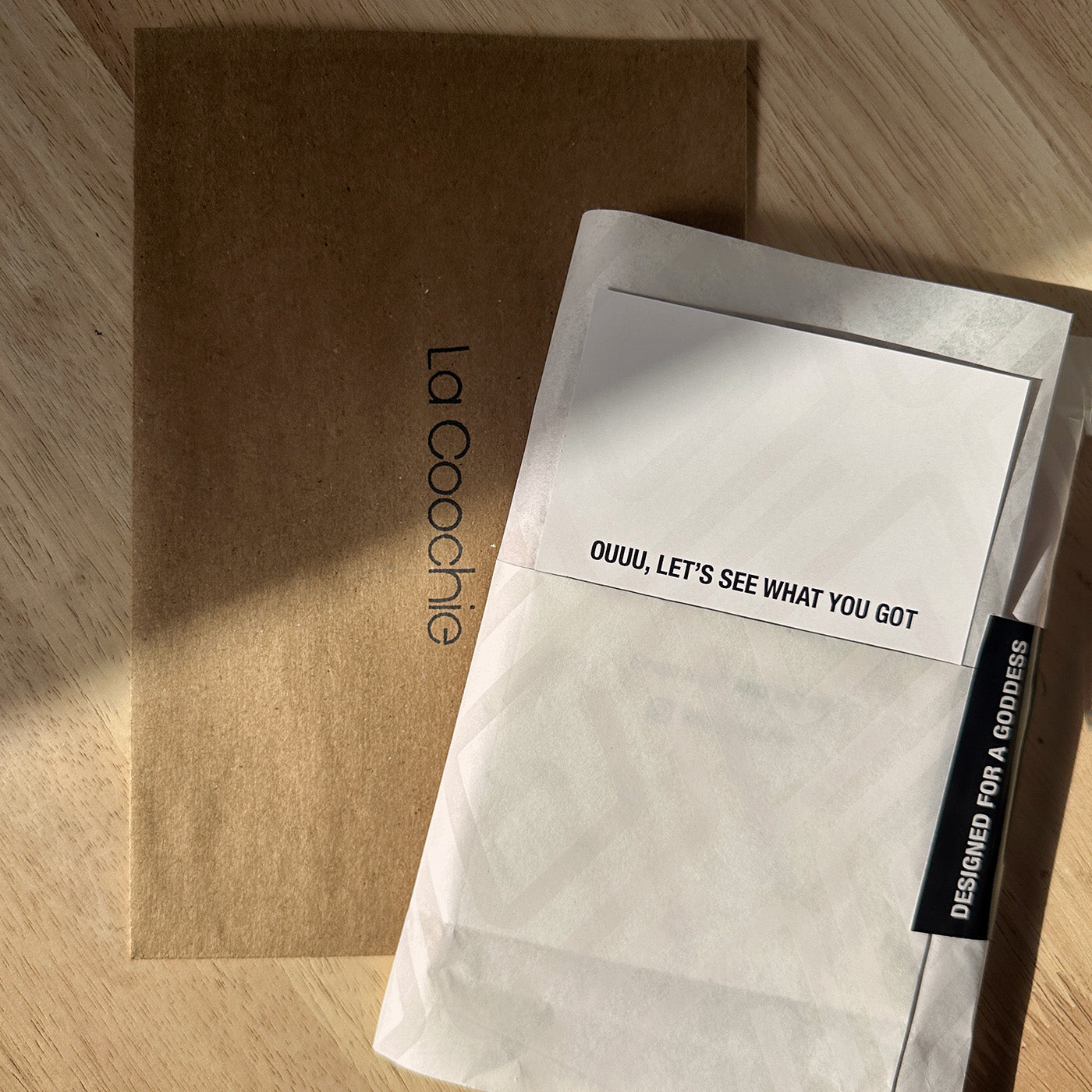 Why should you really care if a brand is making sustainable clothing?
– The fashion industry is one of the world's largest polluters, making up around 20% of global industrial water pollution
– An alarming amount of harmful and harsh chemicals are used in production (formaldehyde, ethylene glycol, methylene, chloride & many more)
– An estimated 60% of fast fashion items are made with plastic-based fabrics
– 85% of textiles produced end up in landfills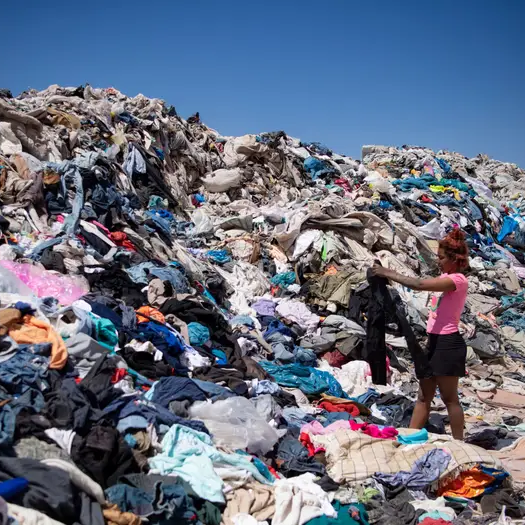 SO, WHAT'S NEXT?
And we won't beat around the bush - making sure you're shopping a sustainable brand is tough as a consumer. There are a lot of terms & phrases thrown around in marketing that honestly don't mean that much (slow fashion, green fashion, climate neutral, eco-friendly, fast fashion, the list goes on) - it can all get really confusing. We're working on helping our customers feel educated in their sustainable fashion shopping choices and we're always here to answer questions about how our processes work. 
As we continue to embark on our ongoing journey to create sustainable organic cotton underwear, we commit to updating our customers on our changes to any sustainability practices here and on our channels! 
What we're dreaming up next:
A La Coochie Ethical Recycling Program